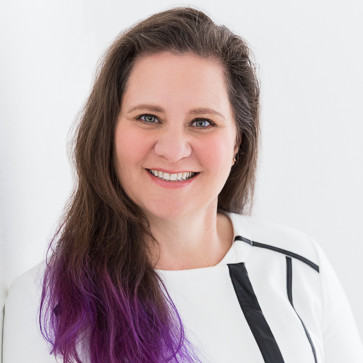 A Legacy of Women Supporting Women
For more than 40 years, Women Business Owners of Montgomery County (WBO) has been a driving force in the growth, empowerment, and success of female entrepreneurs. We believe in women supporting women, and we practice it too! 
Through networking, education, and support, WBO helps members reach their business goals. Our members rely on each other, share resources, and offer camaraderie along the way. Whether that is through a webinar or social event, our members have immediate access to other female business owners to support their entrepreneurial journey. 
WBO is comprised of women entrepreneurs from all ages and backgrounds, led by a volunteer-run Board of Directors. We are building upon our 40-year legacy as we continue to be a resource for women business owners in Montgomery County, Maryland. Take a look at our early beginnings and see how we've grown over the years. 
Our History: A Legacy of Women Supporting Women
Women Business Owners of Montgomery County began in 1980 when Diane Norcross, owner of Potomac Minute Maids, walked across the hall of her office building.
Diane was facing entrepreneurial challenges and reached out to another female business owner—Helen Hillstrom of Hillstrom Real Estate—to brainstorm. Helen's office was across the way from Diane's and the two women put their heads together to discuss the unique struggles they faced as women in business in the 1980s.
Soon, they realized that other women needed the same support and resources, and they invited 12 other women business owners to join them for lunch. That lunch was the first official meeting of Women Business Owners of Montgomery County.
Now, more than four decades later, the landscape of female entrepreneurship has changed dramatically. But there is still a need for women to support each other in business. WBO continues to provide its members with educational seminars and networking opportunities that help businesswomen in Montgomery County, Maryland grow and thrive.
Original Members:
Lynn Clark, Conference Specialists
Sharon Fountain, Performance Development Corporation
Helen Hillstrom, Hillstrom Real Estate
Diane Norcross, Potomac Minute Maids (Founder)
Former WBO Presidents
Regina DeMeo– Law Office of Regina A. DeMeo 2022-2023
Doris Barber – The Mikayla Group, LLC 2020-2022
Kristin Michel Rodriguez – Symphony Financial 2018-2020
Jamie Kent Hamelburg – Press, Dozier & Hamelburg, LLC 2016-2018
Wendy Howard – WH Consulting 2014-2016
Naomi Abrams – Worksite Health and Safety Consultants, LLC 2012-2014
Susan Potter – Press, Potter & Dozier, LLC 2010-2012
Carolyn Bruna – Caregiving Consultants 2009-2010
Laura Levengard – Starpower Fitness 2008-2009
Michelle Bender – Bender Financial Advisors, LLC 2006-2008
Chiquita Sorrells – Caitlin Enterprises, LLC 2005-2006
Gayley Knight – Connecting Links Web Strategy/Consulting 2003-2005
Jina Etienne – Etienne & Associates, LLC 2002-2003
Julie Lenzer Kirk – Applied Creative Technologies, Inc. 2001-2002
Susan Hlesciak Hall – Integrity Ink, LLC 2000-2001
Donna Miller – Business Research & Intelligence, Inc. 1999-2000
Hope Barnett Cohen – Employee Benefit Plans 1998-1999
Bethany Portner – Portner Design Group, Inc. 1997-1998
Meredith Higgins – Resources for Professionals, Inc. 1996-1997
Eleanor Mayfield – The TSW Group 1995-1996
Anne Sanderoff-Walker – Anne's Curtain Calls, Inc. 1994-1995
Andria Artist – Dress for Success, Inc. 1993-1994
Mary Ann McIlraith – Maximum Potential International 1992-1993
Lynn Fishman – The Insurance Store 1991-1992
Kathleen Canal – The Canal Agency 1990-1991
Lynn Clark – Conference Specialists 1988-1990
Hilary Lavine – Lavine Media 1987-1988
George-Anne Fay – Fay Associates 1985-1987
Diane Norcross – Potomac Minute Maids (Founder) 1980-1985